Fire Alarm Systems
We understand that we're only as good as the equipment we install. Piper Fire carries the leading fire alarm systems along with their available accessories. Every location has different needs and we can provide a solution for everyone. Piper Fire can offer solutions for all occupancy needs from education and government to healthcare and skilled nursing. Choosing the proper fire alarm system for your building should be done during a consultation with one of our trained technicians. Contact us today for a top to bottom review of your needs and our product recommendations.
Find out more about our alarm department and how we can assist with your Fire Alarms, BDAs and Security Systems needs!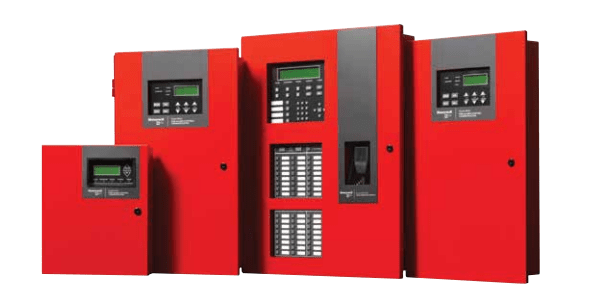 Honeywell Silent Knight– Simple. Smart. Reliable.
Since 1961, Honeywell Silent Knight commercial fire alarm and life safety products have been protecting lives and property while keeping up with evolving code requirements.  Their devices can provide solutions for educational institutions, hospitals, health care facilities, commercial complexes, retail spaces and government buildings as well as offering other benefits, including:
Cost Effectiveness
Non-Proprietary Solutions
Perfect for Simple or Complex Installs
Well-Recognized Brand
Innovative Designs
Extensive Portfolio of Devices 
Advanced Features & Capabilities
Customizable Systems for Specific Application

Napco Starlink LTE Cell Dialers
Starlink is a leader in universal wireless alarm communications. Their LTE cellular dialers have many great features, including:
Universal full event sole & dual path cellular and/or IP alarm reporting from any panel brand, virtually anywhere
Code Compliant, replaces 2 POTs line per FACP saving thousands of dollars per year over leased landlines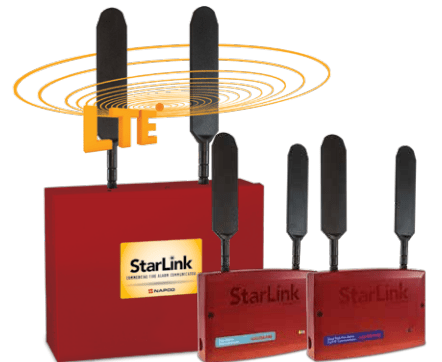 Communicate critical life and safety alarm reports on LTE
Easy installation, powered by panel, no extra power supply or conduit needed
Ditek Surge Protective Device 
Complete protection and high compatibility with most fire alarm products. It is widely used to protect fire alarm panels and other dedicated branch circuit loads. Some features include:
Approved for 20A circuit breakers
Can include lockout kit to prevent accidental disconnect of the fire alarm system
NEMA 4X weatherproof enclosure allows for use in harsh environments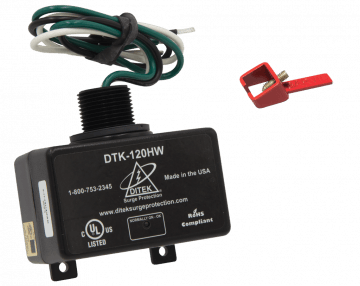 Diagnostic LED provides positive indication of
system power and SPD function
Compact design allows for installation in a variety of locations
Call Piper Fire Protection at (800) 327-7604 today!
Or fill out our convenient estimate form to hear back from a representative.