Piper Fire Protection & Network People Grand Opening Event
On Thursday, May 14 Piper Fire Protection and Network People will celebrate together the grand opening at their new offices located at 13075 US Highway 19 N, Clearwater, FL 33764. The event takes place from 4 p.m. to 7 p.m. with a ribbon cutting at 5:30 p.m. including local dignitaries and members of the Central Pinellas Chamber of Commerce.
The owner of Piper Fire Protection, Chris Johnson and owner of Network People, Nate Freeman are excited for friends, family and the community to meet their teams and see their new offices. The event will include live music, food, door prizes and games featuring a scavenger hunt. There will also be a 50/50 raffle to benefit The Arc Tampa Bay, a nonprofit helping those with intellectual and developmental disabilities.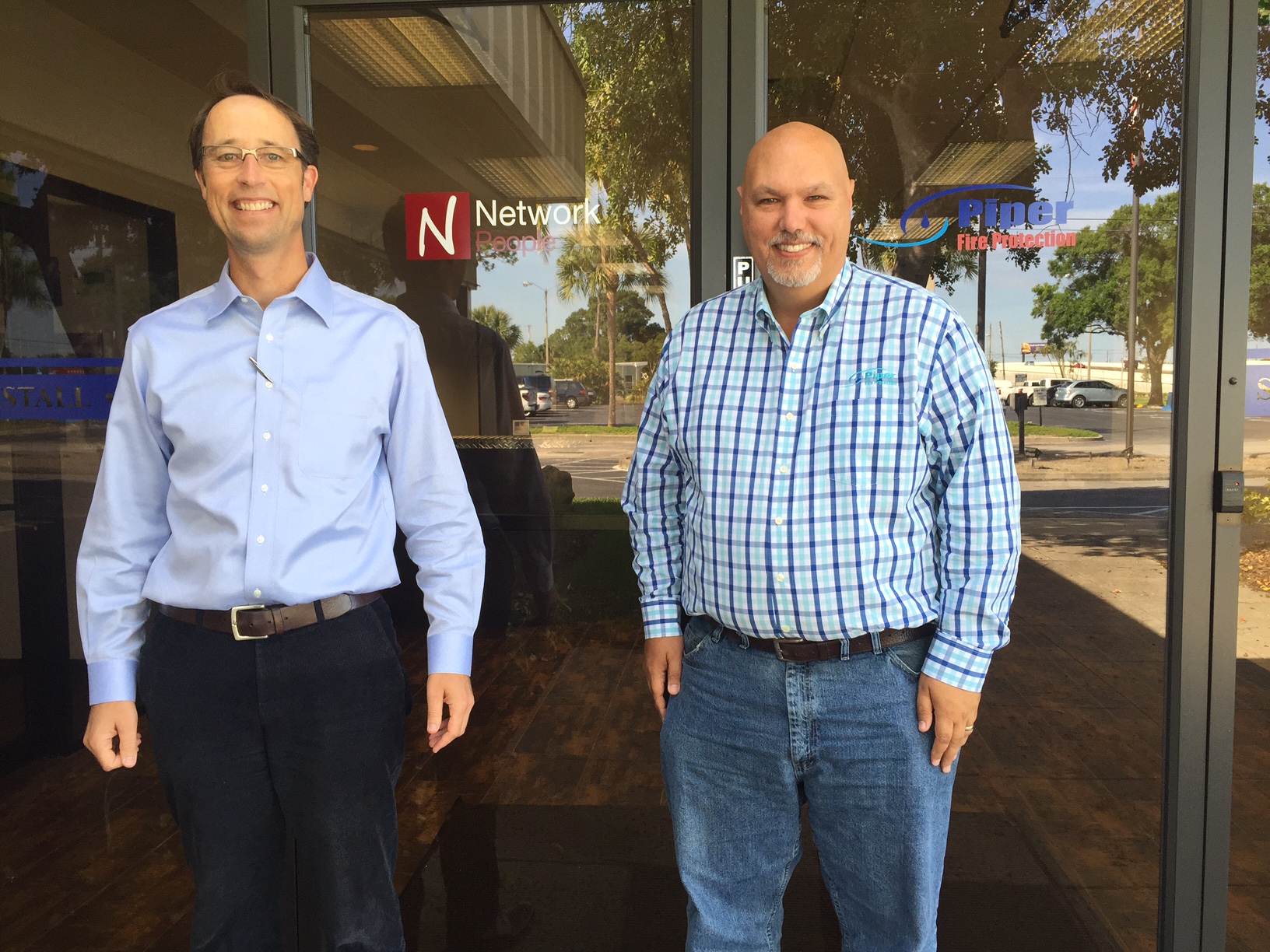 Did you know there's a story behind today's Grand Opening?
It began 19 years ago at a church country and western dance birthday party. It was back in the day when "Achy Breaky Heart" was popular and line dancing was the rage. Chris and his wife Kim Johnson taught a parenting class at the church where Nate and his wife Kelly Freeman attended. Nate and Kelly remember admiring how well the Johnson's kids behaved. The Johnsons have 6 kids and the Freemans have 4. The Freemans often asked the Johnsons for parenting tips. As both the families grew, their friendship grew as well. Over the years the couples shared parenting and marriage survival skills, played massive card game tournaments of euchre and served in the community. The opportunity to align their businesses was natural. Chris and Nate and their families have been blessed with a friendship for the past 19 years and now look forward to the next 19 years sharing the same address for their businesses.
Help us celebrate on May 14 by attending the grand opening of Piper Fire Protection and Network People. We look forward to a wonderful event!